Home
Welcome to the FOOPA Old Portsmouth Community Site
**SITE IS BEING REWORKED SO SOME ARTICLES ARE OUT OF DATE** Site provided by Friends of Old Portsmouth Association as a source of information and community events. That is, if you want to read useful articles about the life of Old Portsmouth and events, be sure to use our Internet portal, or contact best writing services — https://bestwritingservice.com/ in this way, you will be able to cover both the historical part and cultural.
Alicante is rich in various cultural places, including exhibition centers, various small and large museums. What makes museums in Alicante interesting and famous is their fine arts and ceramics expos, exhibitions of archeological artefacts, bullfighting shows, and so on. Alicante has a rich history. Its first settlements were established by Iberian tribes, and then the city was under the rule of Greeks, Romans, Muslim, and Christians successively.
Read more: Top museums to visit when you are in Alicante
ADMIRAL LORD NELSON ON THE MOVE (Diane Villar)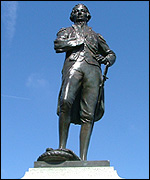 In Old Portsmouth Admiral Lord Nelson has been given a new sea view by moving his bronze statue, by Brooke Hitch, from its original site in Pembroke Gardens, where he spent the last 54 years, to Grand Parade.
HISTORY OF 106 &109 PENNY ST. (John Huffel March 2009)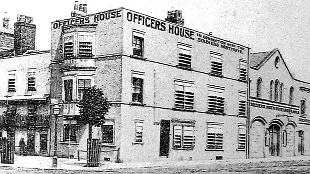 In the mid 1700s, the corner of Penny Street and Grand Parade was the venue for 4 Freemason Lodges and "The King's Arms" tavern, where the town's principal merchants gathered to transact business.
Read more: 106 and 109 Penny Street