Home
ADMIRAL LORD NELSON ON THE MOVE (Diane Villar)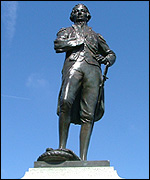 In Old Portsmouth Admiral Lord Nelson has been given a new sea view by moving his bronze statue, by Brooke Hitch, from its original site in Pembroke Gardens, where he spent the last 54 years, to Grand Parade. Here he has his back to the 11th century Royal Garrison Church (known as Domus Dei and where one of the choir stalls is dedicated to him) and he can see over the Saluting Platform to the entrance of the harbour.
HISTORY OF 106 &109 PENNY ST. (John Huffel March 2009)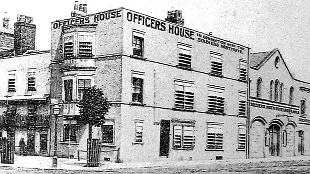 In the mid 1700s, the corner of Penny Street and Grand Parade was the venue for 4 Freemason Lodges and "The King's Arms" tavern, where the town's principal merchants gathered to transact business.
Planning Applications
For further application details (including decisions, etc) or to forward comments by e-mail, click on this link for the Portsmouth Planning website, enter the Application Reference Number and click on 'search' at page bottom..
Read more: Planning Applications
Portsmouth Harbour Shipping Movements
Click on the following links to access information on shipping movements in and out of Portsmouth Harbour over 2 days: from The NEWS or QHM Portsmouth