Home
Latest Commitee Minutes (Click Here)
Latest AGM (March 2011) Minutes (Click Here)
FOOPA is an association of local residents interested in monitoring Old Portsmouth developments & conserving the area's historical nature.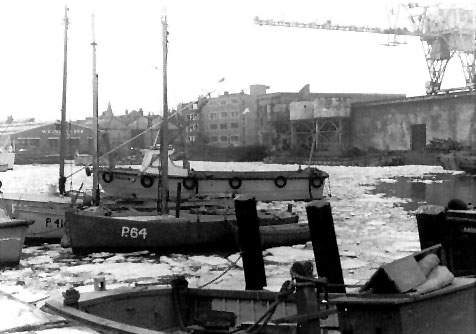 Having been to the AGM, I thought the attached pictures might be useful. They are scanned and might have suffered a bit in translation. I am not sure of any dates. However the frozen camber must have been 1963.
ADMIRAL LORD NELSON ON THE MOVE (Diane Villar)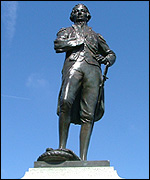 In Old Portsmouth Admiral Lord Nelson has been given a new sea view by moving his bronze statue, by Brooke Hitch, from its original site in Pembroke Gardens, where he spent the last 54 years, to Grand Parade. Here he has his back to the 11th century Royal Garrison Church (known as Domus Dei and where one of the choir stalls is dedicated to him) and he can see over the Saluting Platform to the entrance of the harbour.